Ixys HV1000 High Voltage Pulse Generator DEI HV-1000-N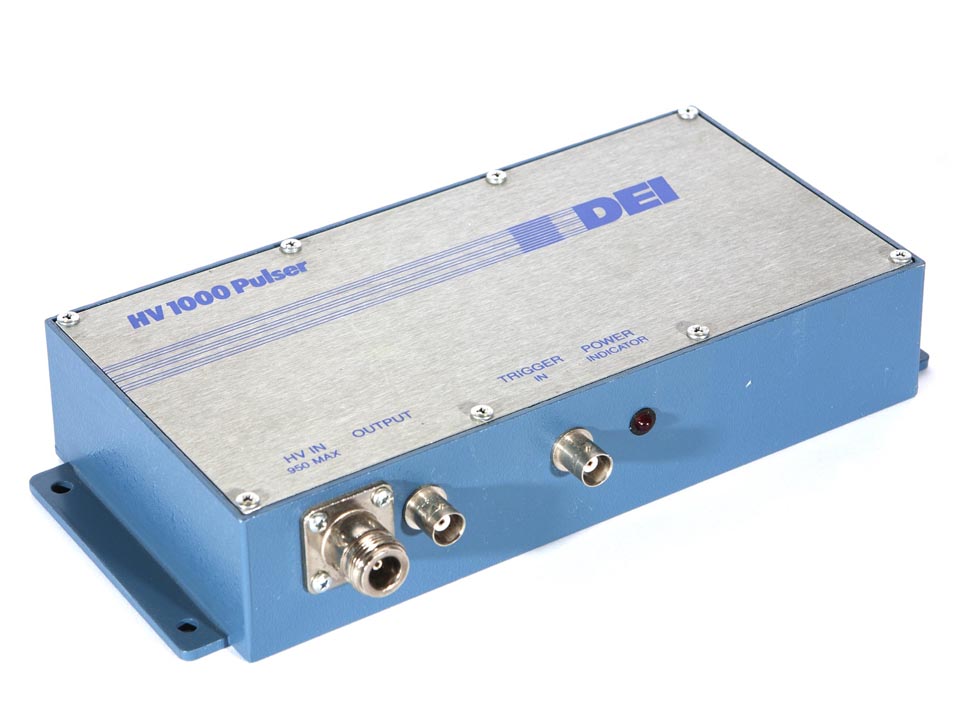 We no longer offer this product. If you want repair service or a custom modern equivalent, contact us.
The HV1000 Pulser is a state-of-the-art high frequency, high power module designed to address numerous applications that require very fast and clean high voltage or current pulses such as driving laser diodes, instrument calibration, component testing, beam steering and gating PMTs and MCPs.
The versatile and economical HV1000 features DEI's patented FAST POWER MOSFET as the high voltage switch.
Designed to operate into a load impedance of 50 Ohms, the HV1000 requires an external high voltage DC supply (950V maximum) and a gate signal. The output pulse width and frequency are controlled by the gate signal.
This is a negative polarity unit.
Click Here to Download User's Manual
Specifications
| | |
| --- | --- |
| DC Output Voltage | 850 V |
| Input Voltage | 950 V |
| Output Rise Time | 6 ns |
| Output Jitter | 100 picoseconds |
| Maximum Peak Current Output | 17 A |
| AC Input Power | 110 VAC @ 50/60 Hz, 1.0 A |
| Trigger Delay | 40 ns |
| Gate Trigger Signal Input | +5 ±1 V |
| Gate Trigger Signal Input | 50 Ω |