160 kV MicroFocus X-ray Source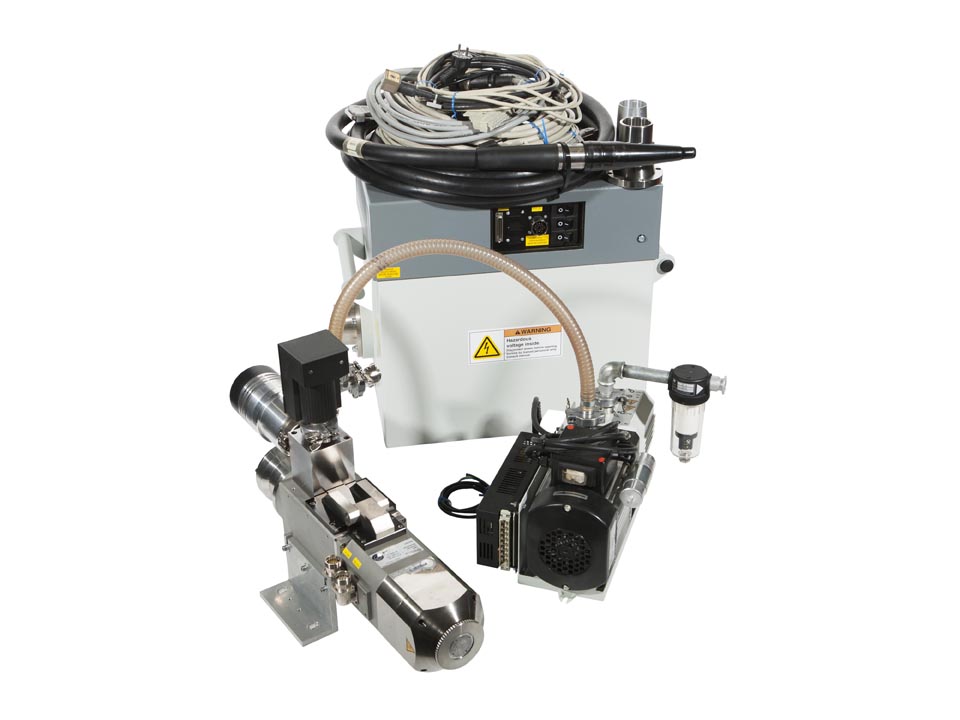 We no longer offer this product. If you want repair service or a custom modern equivalent, contact us.
Includes
Yxlon / FeinFocus 160 kV MicroFocus X-ray transmission head
Control modules for X-ray head
Standard target
Spare filaments
Gulmay UC160/5 160 kV MicroFocus X-ray high voltage generator
Comet 5 meter 150 kV R24 high voltage cable
R24 flange for generator end of cable
R24 flange for X-ray tube end of cable
Leybold Trivac D2.5E roughing vacuum pump
Leybold Turbotronik NT12 turbo pump controller
Leybold Turbovac high vacuum pump
Leybold PTR high vacuum Penning gauge transmitter
All necessary hoses and cables
Service tool for X-ray tube
User manuals
Serviced by Hofstra Group
Verified X-ray imaging functionality (see radiographs above)
Cleaned X-ray tube internally in clean room environment
Replaced cooling fans to increase reliability
Replaced degraded o-rings, fasteners, and hoses
Helium leak checked vacuum components
Replaced roughing pump oil
Verified that vacuum pumps meet specifications
Y.FXE microfocus X-ray systems have been developed for the non-destructive testing of 2D and 3D materials. As a result of the modular construction and wide variety of options they offer, these high-performance 160 kV and 225 kV microfocus X-ray systems are perfectly suited for nearly any inspection task.
Using the "High-Power Target" feature, transmission tube heads can scan even weakly contrasting or strongly absorbent materials.
The open system design guarantees a high degree of maintenance friendliness and an almost unlimited operational lifespan for the X-ray tubes. And in the process, unique TXI technology and automatic tube calibration provide for a system with long-term stability. Whether in X-ray rooms or YXLON radiation-shielded cabinets, Y.FXE forms the core of modern, productive and efficient inspection systems.
Features
Perfect images due to intelligent technology
High resolution, even at high power output
Constant dose due to TXI (True X-ray Intensity)
Low operating costs