TRW STL High Speed Streak Unit for 1D or 1C Image Converter Camera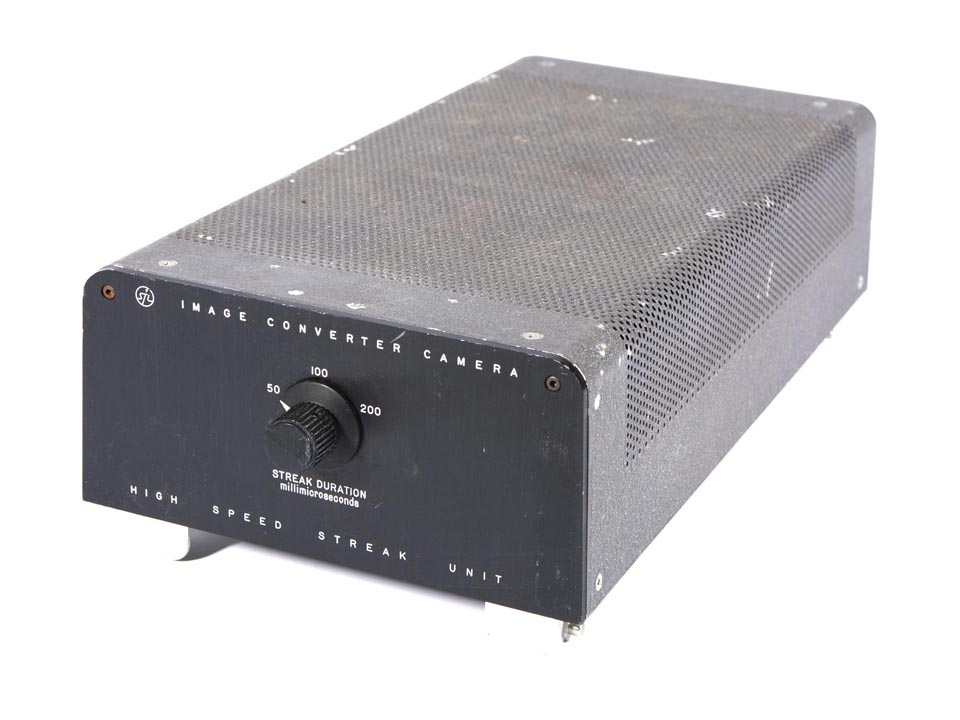 We no longer offer this product. If you want repair service or a custom modern equivalent, contact us.
This is a High Speed Streak Unit manufactured by the Space Technology Laboratory (STL) division of TRW for use with their line of image converter cameras including the 1C and 1D.
Specifications
| | |
| --- | --- |
| Exposure Times | 50, 100, or 200 ns |
| Minimum Trigger Voltage | 500 V |
| Minimum Trigger Risetime | 10 ns |
| Monitor Signal Output | 8±1 V, 7±2 ns risetime |