Picosecond Pulse Labs 1000D Impulse Generator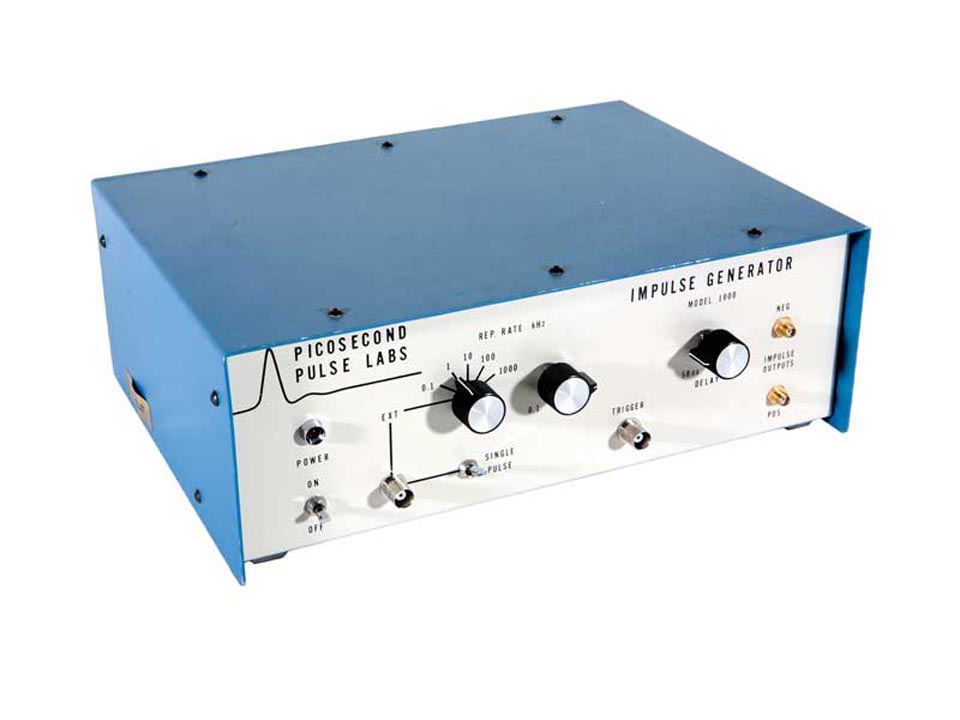 We no longer offer this product. If you want repair service or a custom modern equivalent, contact us.
This is a Picosecond Pulse Labs 1000D Impulse Generator with instruction manual.
The 1000D Impulse Generator is a complete instrument in an all-metal, shielded cabinet with built-in power supplies, repetition rate clock, single pulse, external trigger input, trigger output, and adjustable delay. Two impulse outputs are provided that provide simultaneous positive and negative polarity impulses. This generator is also useful for impulse response testing of semiconductors, test instruments or networks such as oscilloscopes and coax cables.
Click Here to Download More Info
Specifications
| | |
| --- | --- |
| Output Impedance | 50 Ω |
| Connector | SMA for impulse out, BNC for trig in |
| Rise Time | 250 picoseconds |
| Pulse Amplitude | 35 V |
| Output Pulse Width | 500 picoseconds |