450 kV Portable Industrial X-Ray System MG450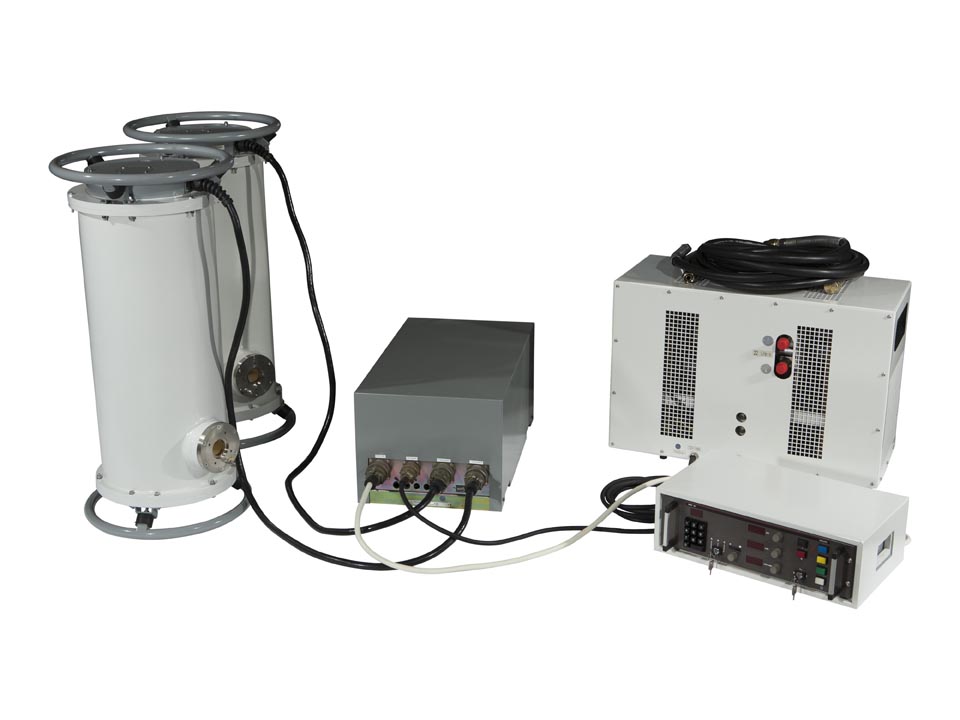 We no longer offer this product. If you want repair service or a custom modern equivalent, contact us.
Includes
MGG34 portable high voltage generator positive 225 kV
MGG33 portable high voltage generator negative 225 kV
MGP32 500 Hz high stability power supply
MGC30 industrial X-ray system controller (firmware installed for tubes up to 420 kV; upgradeable to include MCN451 450 kV tube and others)
OL4501 x-ray tube oil cooler
Set of two 5 m long oil hoses to connect cooler to tube
User/service manuals with schematics
Refurbished by Hofstra Group
Completed day-long high voltage soak test of generators at 225/450 kV
Verified regulation of high voltage output
Individually tested components and circuits for proper operation
Replaced all cooling fans, including those inside generator tanks
Replaced degraded high voltage components
Replaced all vibration/shock isolation mounts
Tested electrolytic capacitors for degradation
Verified operation of all safety interlocks including temperatures, pressures, and flow
Evacuated and re-filled high voltage generators to eliminate moisture
Inspected and replaced electrical connectors as needed
Re-worked power supply circuit boards to improve reliability
Extensively cleaned and inspected everything inside and out
Options available from Hofstra Group
Training and installation
X-ray tubes
High voltage cables
Philips / YXLON 4.5 kW X-ray systems
The high energy and the high dose rates of the bipolar 4.5 kW systems can be used for a wide variety of applications ranging from light alloys and thin walled materials of low density to thick walled materials of high density as e.g. 115 mm iron.
The bipolar 500 Hz X-ray systems feature a very high output stability, a precise energy setting and an extreme fast change over to any selected new value. Any fluctuation or deviation of set values are controlled and corrected within microseconds. These features make the system an excellent candidate not only for radiographic and radioscopic applications but also for scanning methods like tomography and even in the field of dosimetry. In addition these features reduce inspection times considerably, an important economical aspect.
All system components are protected against the influence of dust and water, fulfilling the requirements according to IP 54.
Specifications
| | |
| --- | --- |
| Maximum Output Voltage | 450 kV |
| Maximum Output Power | 4.5 kW |
| Filament Outputs | Fine and Coarse |
| AC Input Power | 208, 220, or 240 V, 50/60 Hz, single phase |