HY-3204 High Current Deuterium Thyratron 32 kV 10 kA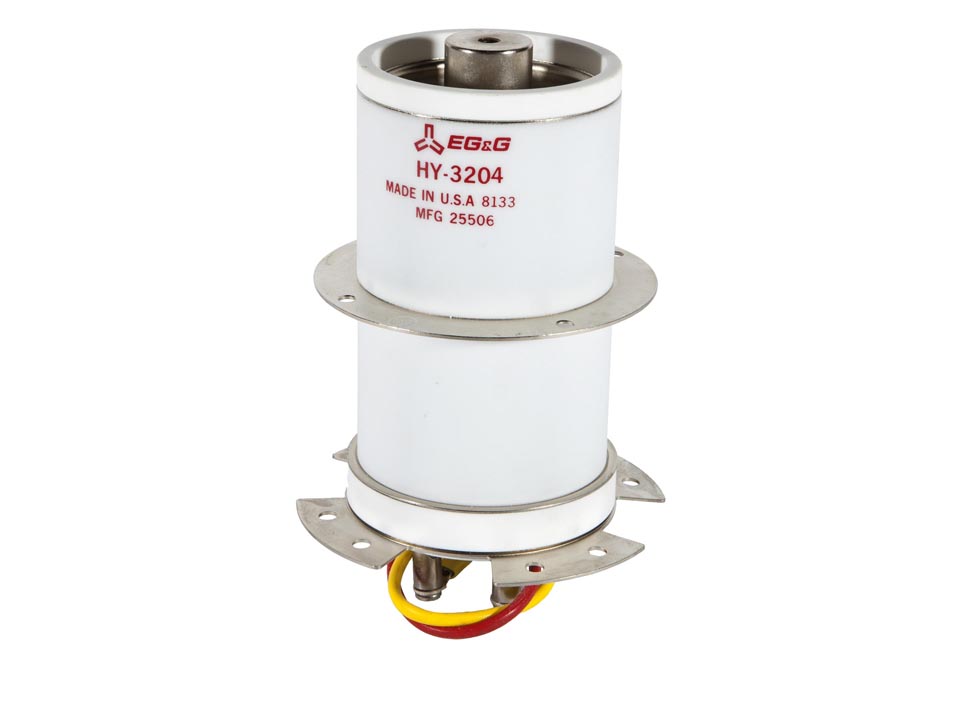 We no longer offer this product. If you want repair service or a custom modern equivalent, contact us.
This is a new EG&G/Perkin Elmer/Excelitas HY-3204 deuterium thyratron designed for special applications requiring high peak current, namely where sub-microsecond pulse-width is required.
Note: For sub-microsecond pulse widths ib up to 10 kA can usually be reliably attained. For long pulses, ib must be substantially reduced.
Click Here to Download More Info
Specifications
| | |
| --- | --- |
| Peak Forward Anode Voltage | 32 kV |
| Peak Forward Anode Current | 1500 A |
| RMS Anode Current | 25 A |
| Plate Breakdown Factor | 40x109 |
| Cathode Heater Power | 6.3 V at 18 A |
| Reservoir Heater Power | 6.3 v at 6 A |
| Control Grid Open Circuit Peak Trigger Voltage (Min.) | 450 V |
| Control Grid Trigger Source Impedance (Max.) | 400 Ω |
| Max. Average Anode Current | 1 A |