M390C High Temperature Blackbody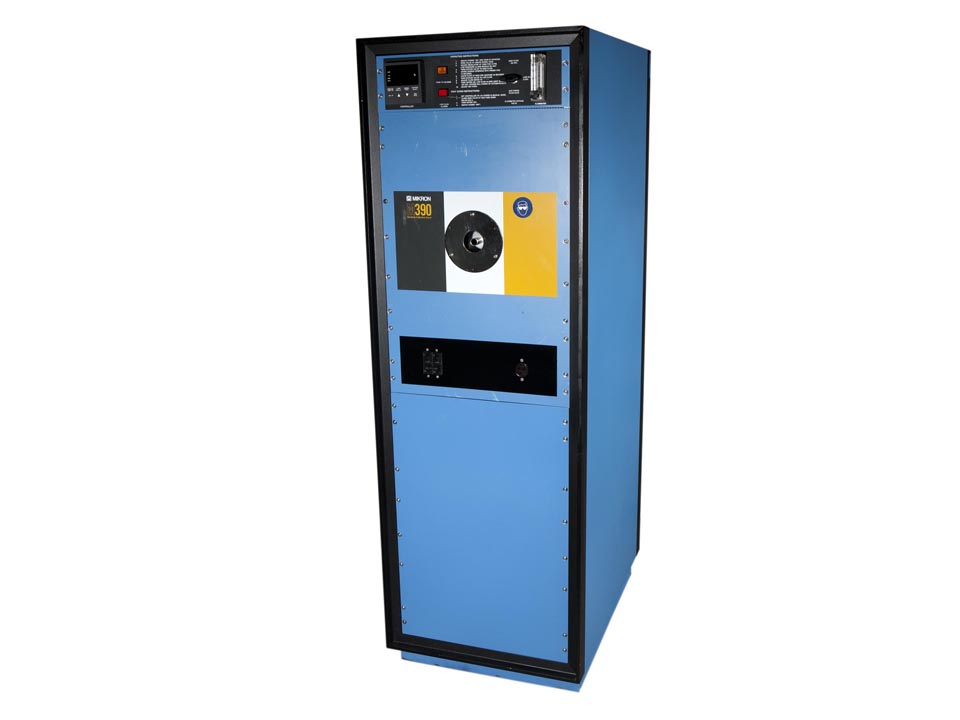 We no longer offer this product. If you want repair service or a custom modern equivalent, contact us.
This is a Lumasense/Mikron M390C high temperature blackbody calibration source with instruction manuals and 2 graphite cavities. Note that the cavities are a consumable item, and the included units have been used, so emissivity may not be to specification. New cavities are available from Lumasense, or may be turned from graphite bar stock.
The Mikron M390C is an ultra high temperature blackbody calibrator without parallel in its capability to produce very high temperature with high emissivity emitters and at the same time stabilize at the required temperature within a few minutes of switch-on. The graphite tube has an emitter diameter of 16 mm (0.63") and an emissivity of +0.99. Target temperature is sensed by a rapid response Mikron infrared fiber optic thermometer which drives a PID controller to regulate the cavity temperature precisely to the desired set points. Remote set point is achieved via a communication port. All safety features to protect equipment and operator are easily accessible.
Click Here to Download More Info
Specifications
| | |
| --- | --- |
| Temperature Resolution | 1 °C |
| Accuracy | ± 0.25% of reading ±1° C |
| Source Size | 16 mm diameter |
| Communication Protocols | USB with Adapter or RS-422 |
| AC Input Power | 208 V single phase 15 kVA @ 50-60 Hz |
| Effective Emissivity 0.6-1.8 µm | 1.00 |
| Cooling | 1 gpm water |
| Effective Emissivity 3-15 µm | 0.96 |
| Purge Gas | 8 cfh Argon @ 15 psi |
| Warmup Time | 5 minutes to 2300 °C |
| Weight | 416 lb |
| Temperature Range | 600 to 3000 °C |