L-4901 Thyratron 30 kV @ 2 kA CX1670A or 0279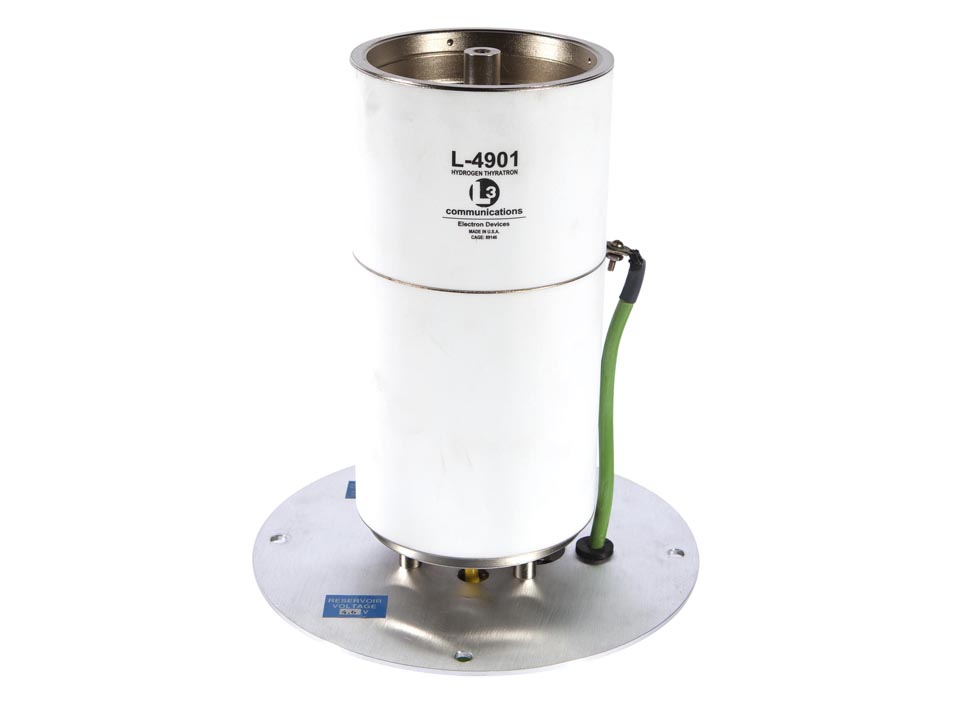 We no longer offer this product. If you want repair service or a custom modern equivalent, contact us.
This is a new L-3 type L-4901 general purpose and radar metal-ceramic hydrogen thyratron. Equivalant to E2V type CX1670A and type 0279.
Specifications
| | |
| --- | --- |
| Peak Forward Anode Voltage | 30 kV |
| Peak Forward Anode Current | 2 kA |
| Cathode Heater Power | 6.3 V @ 25 A |
| Control Grid Current | 7.3 A |
| Reservoir Heater Power | 4.5 V @ 10 A |
| Control Grid Open Circuit Peak Trigger Voltage (Min.) | 1100 V |
| Max. Average Anode Current | 2 A |