T-670 Triggered High Voltage Spark Gap Switch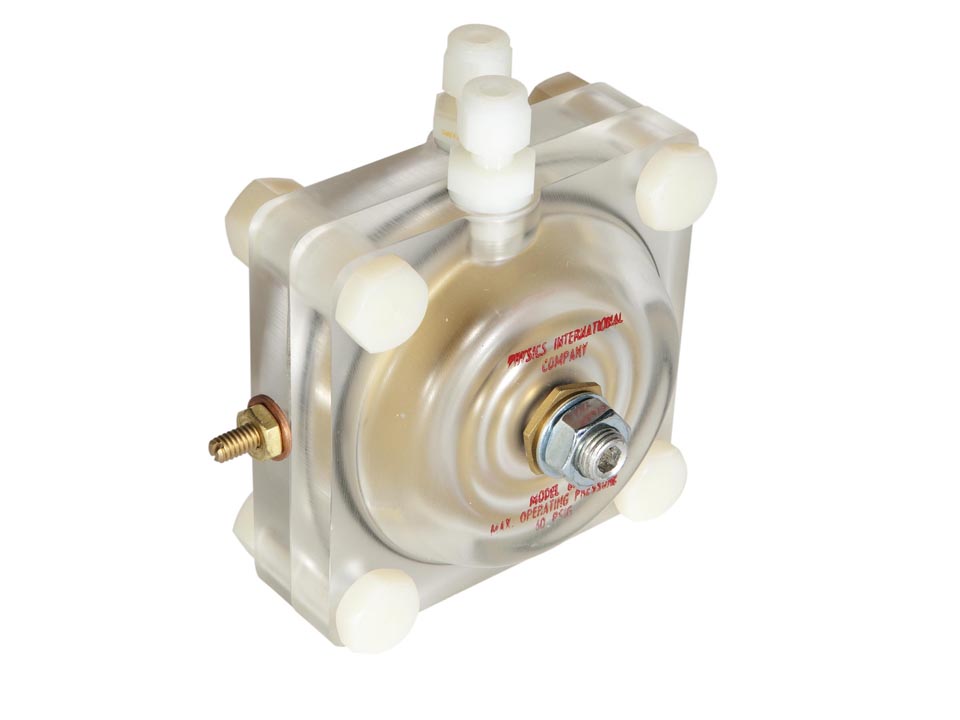 We no longer offer this product. If you want repair service or a custom modern equivalent, contact us.
The T-670 switch is an extremely versatile and compact pressurized spark gap. Designed for operation in the 20 to 100 kV range, the switch can reliably handle a peak current of 100 kA and a charge transfer of 0.15 Coulomb. Its unique "pancake" design allows maximum use of available space in high density installations and low inductance. The 670 can be operated "maintenance-free" for more than 10,000 shots at full ratings, making it ideally suited for systems requiring a high rate of use with minimum down-time. This switch has proven to be the standard of the industry because of its high reliability, versatility, long life, low maintenance, and easy disassembly for periodic cleaning.
Features
low maintenance
Long life
"Pancake" design for compact installation and low inductance
Applications
Laser drivers
Marx Generators
Capacitor banks
Current Injectors
Pulse-forming networks
General high voltage switching
Specifications
| | |
| --- | --- |
| Service Life | >10,000 shots |
| Peak Current | 100 kA |
| Maximum Voltage | 100 kV |
| Inductance | 0.06 μH |
| Minimum Voltage | 18 kV |
| Maximum Repetition Rate | 10 Hz |
| Maximum recommended charge transfer per shot | 0.15 Coulombs |
| Minimum Trigger Voltage | >50% of charge voltage |
| Timing Jitter (RMS) | <1 ns |
| Maximum Pressure | 60 psi |
| Fill Gas | Air or SF6 |