R Marx Bank Module for Febetron and Fexitron Pulsers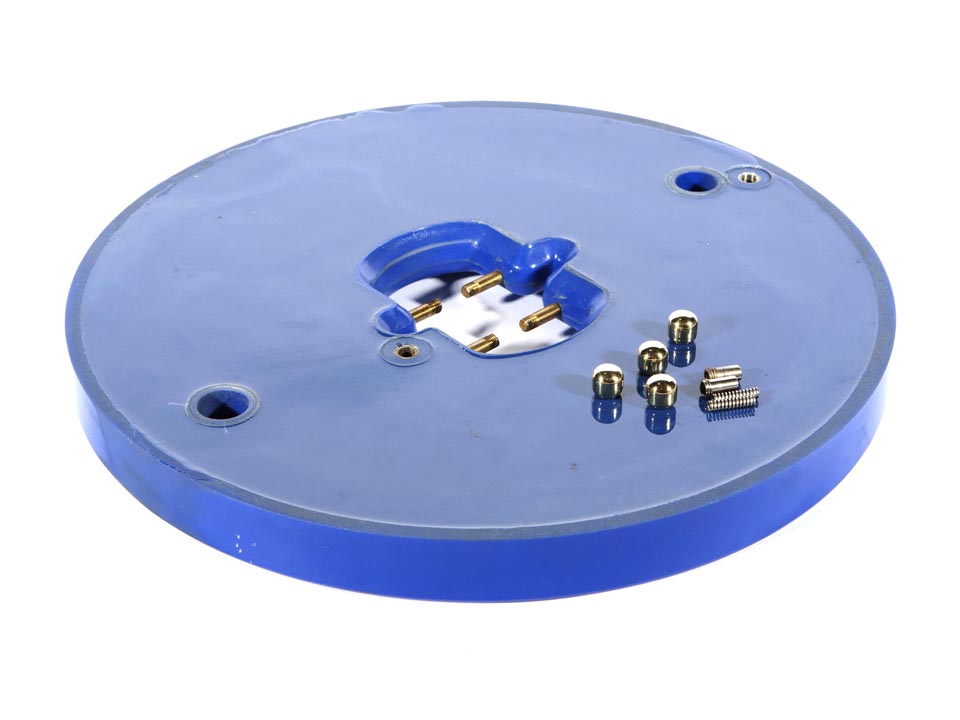 We no longer offer this product. If you want repair service or a custom modern equivalent, contact us.
This is a replacement Marx bank module R containing two complete Marx bank stages with capacitors, spark gaps, and charging inductors. It was removed from service due to two small cracks radiating from one of the support holes. These cracks appear to be the outline of a small conchoidal fracture, and thus will not spread. A Tesla coil has been used to make sure that they do not have any electrical implications. These were manufactured by the Field Emission Corp. division of HP (now L-3 Pulse Sciences) for use in Febetron and Fexitron flash X-ray and electron beam pulsers. Maximum charging voltage is 30 kV and voltage output coefficient is approx. 2/3. The R refers to the position of input/output contacts. L and R modules are stacked in alternating fashion to build Marx banks up to 2.3 MV output. Gap size is readily adjustable. Modules are designed for use in a working atmosphere of 20-70 psi air or nitrogen.
Specifications
| | |
| --- | --- |
| Diameter | 14 in |
| Total Thickness | 1.2 in |
| Input Voltage | 30 kV |