L Marx Bank Module for Febetron and Fexitron Pulsers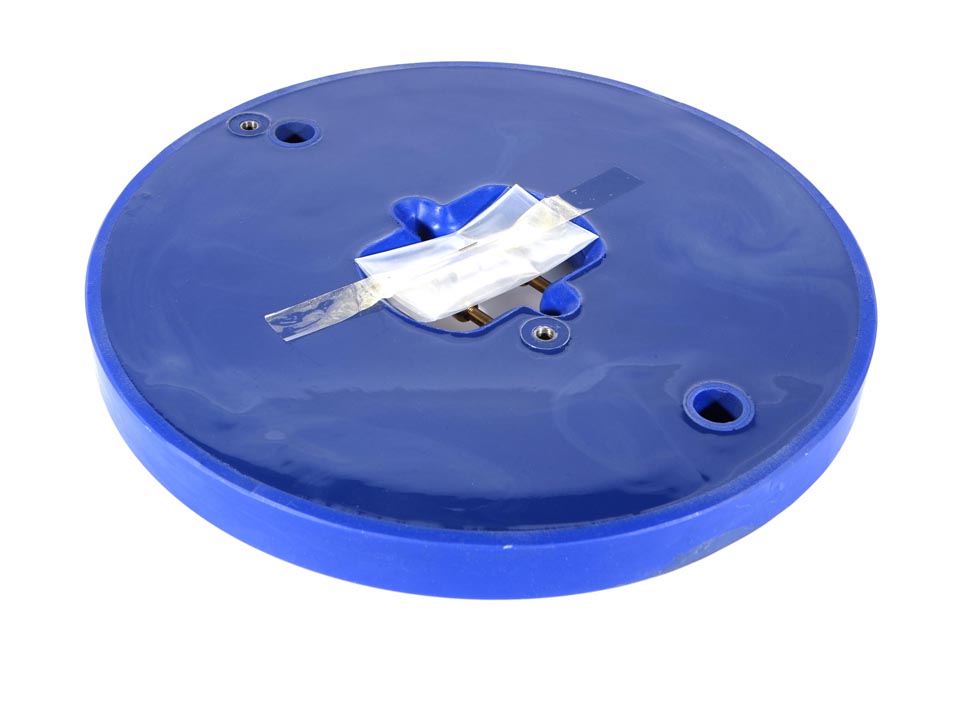 We no longer offer this product. If you want repair service or a custom modern equivalent, contact us.
This is a new old stock replacement Marx bank module L containing two complete Marx bank stages with capacitors, spark gaps, and charging inductors. These were manufactured by the Field Emission Corp. division of HP (now L-3 Pulse Sciences) for use in Febetron and Fexitron flash X-ray and electron beam pulsers. Maximum charging voltage is 30 kV and voltage output coefficient is approx. 2/3. The L referes to the position of input/output contacts. L and R modules are stacked in alternating fashion to build Marx banks up to 2.3 MV output. Gap size is readily adjustable. Modules are designed for use in a working atmosphere of 20-70 psi air or nitrogen.
Specifications
| | |
| --- | --- |
| Diameter | 14 in |
| Total Thickness | 1.2 in |
| Input Voltage | 30 kV |