3435 Reversible Polarity Trigger Transformer Febetron Marx Generator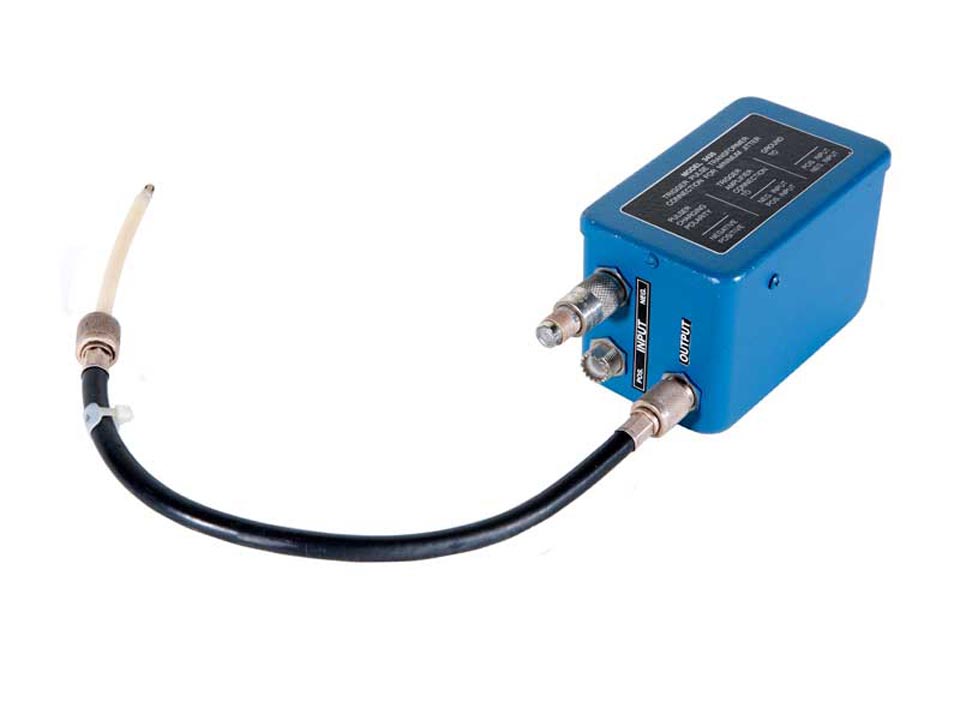 We no longer offer this product. If you want repair service or a custom modern equivalent, contact us.
This is an L-3 Pulse Sciences (formerly the Field Emission Corp. Division of HP) Model 3435 Trigger Transformer with reversible polarity for use in flash X-ray and pulsed electron beam systems. This Trigger Transformer comes with a short connector cable, a shorting plug and a users manual for the Febetron Model 706.
The Fexitron Model 5290 Pulsed Radiation Tube requires a Model 3435 Trigger Transformer. A 3435 Trigger Transformer is also required in systems utilizing the 3145 Power Supply.
The 3435 Trigger Transformer is a specially designed step-up pulse transformer with a 7:1 ratio. A protective feature of this Trigger Transformer is the built-in spark gap balls that protect the transformer from damage caused by self-fires/pre-fires. The primary winding receives the 2500 V output of the Trigger Amplifier and the secondary winding delivers a nominal 17,500 V to the Pulser trigger electrode initiating Pulser discharge.
The 3435 Trigger Transformer has a polarity reversible output that can be changed by removing the shorting plug and inserting it into the polarity connector not used. The reversible mode of operation is required when the Fexitron Model 5290 Pulsed Radiation Tube and the Model 3145 High Voltage Power Supply is employed.