Mercury Triple Point Temperature Calibration Standard Cryostat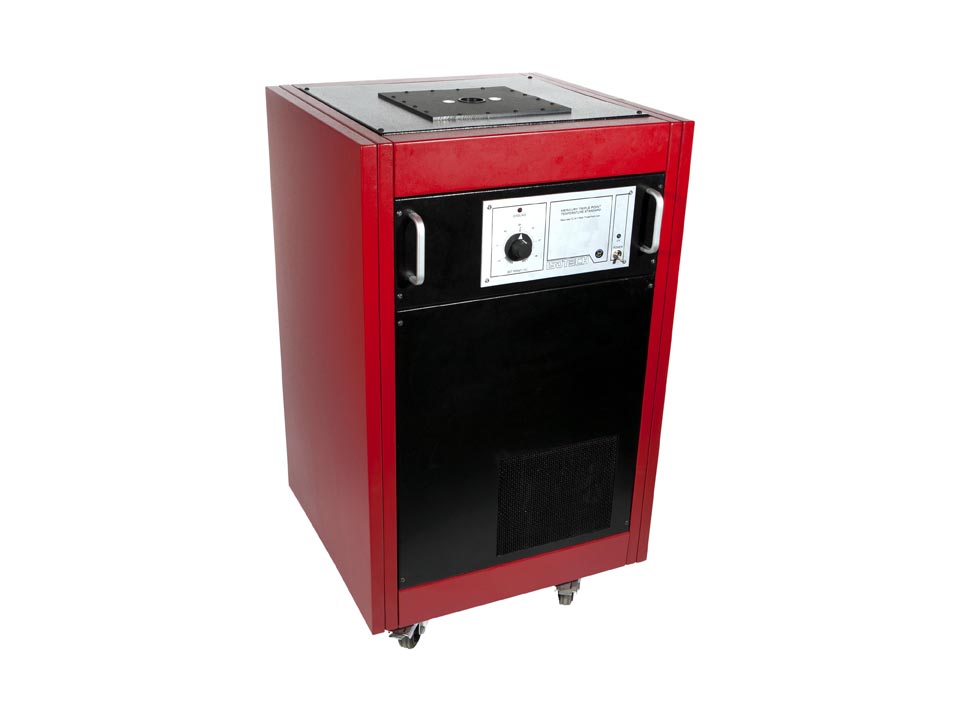 We no longer offer this product. If you want repair service or a custom modern equivalent, contact us.
This is a freshly refurbished Isotech ITL-M-17725 cryostat for use with mercury triple point temperature standard cells. The Isotech Model ITL-M-17725 Cryostat is a self-contained, mechanically-refrigerated, system with a main well to house one cell and two auxiliary wells for pre-chilling of thermometers. The cryostat temperature is steplessly adjustable from -36°C to 42°C with scale-divisions of 0.1°C (interpolation possible) and 24 hour stability better than ±0.05°C measured by a standard platinum resistance thermometer (SPRT) in the well of a Mercury Cell inside the cryostat.
Includes
Refurbished Isotech ITL-M-17725 cryostat
User manual with schematics
Refurbishment Process
Evacuation and leak testing of refrigeration system
Recharge of refrigeration system to factory specifications
Calibration of temperature controller
The Isotech Mercury Triple Point Temperature Standard has several unique features including a refrigeration system with sufficient capacity to bring a cell to operating temperature in about one hour. At operating temperature, the cooling rate about 1 Kelvin/minute and the heating rate is about 2 Kelvin/minute.
This permits rapid changed to be imposed on the temperature of the cell environment to a void excessive demands on the (low) heat-of-fusion energy of the mercury within the cell.
In addition, all temperature control is accomplished through control of refrigerant flow, providing inherently fail-safe operation. Indicators provided for the cryostat are "POWER ON" and "COOLING".
The cryostat provides convenient conditions for operating mercury fixed point cells both in heating and in cooling mode.
Features
Designed for Isotech Mercury Cell
Outstanding Convenience and Safety
Liquid Free
Specifications
Plateau Duration

8 to 12 hours

Ambient Temperature Range

18°C to 28°C

Power

750W typical.
115 VAC, 50/60Hz

Temperature Range

-36°C to -42°C