R1328U-02 Ultra-Fast Photodetector Biplanar Phototube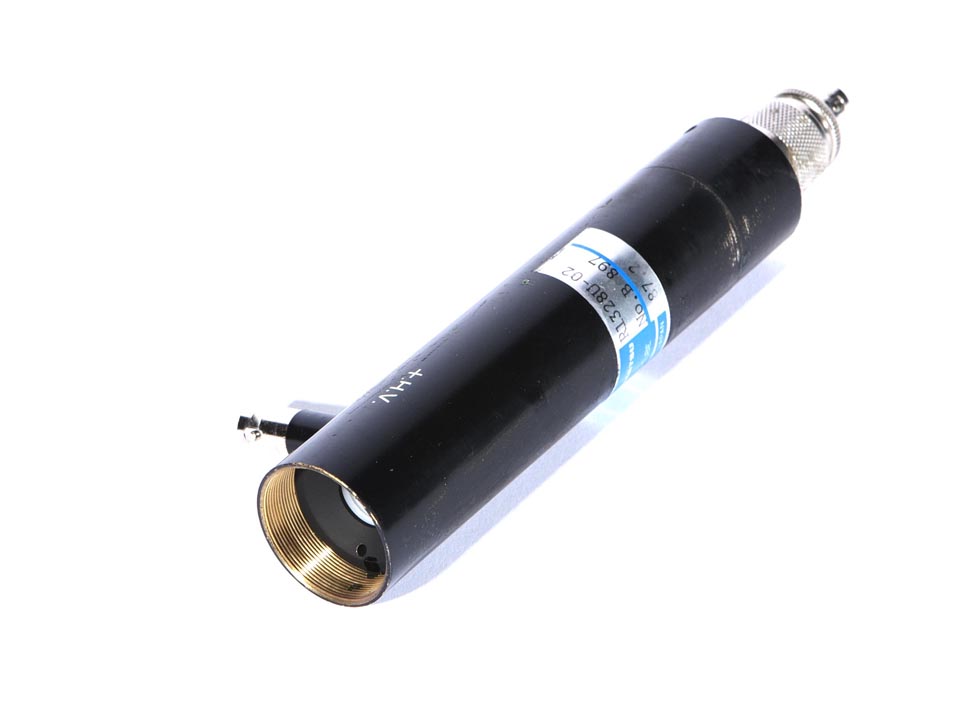 We no longer offer this product. If you want repair service or a custom modern equivalent, contact us.
This is an Hamamatsu R1328U-02 ultra-fast biplanar phototube with padded case. The R1328U-02 is equivalent to the R1328U-52 with regards to performance, the only difference being the HV connector which is MHV on this model.
The R1328U series have very fast time response, such as 60 picosecond rise time and 55 picosecond fall time and excellent impedance matching. These characteristics make it possible to reproduce precise waveform of light pulses with extremely less ringing.
Specifications
| | |
| --- | --- |
| Spectral Response Range | 185 to 650 nm |
| Rise Time | 60 picoseconds |
| Peak Wavelength | 340 nm |
| Typical Fall Time | 55 picoseconds |
| Photocathode Material | Sb-Cs |
| Anode Form | Mesh |
| Maximum Anode Supply Voltage | 2 kV |
| Peak Cathode Current | 0.3 A |
| Maximum Input Light Energy Density [W/mm2] | 0.125 |
| Dark Current | 100 nA |
| Maximum Average Cathode Current | 5 μA |
| Maximum Operating Temperature | 75 °C |
| Measuring Voltage | 2 kV |
| Typical Luminous Sensitivity [µA/lm] | 50 |