Hamamatsu R1328U-01 Ultra-Fast Photodetector Biplanar Phototube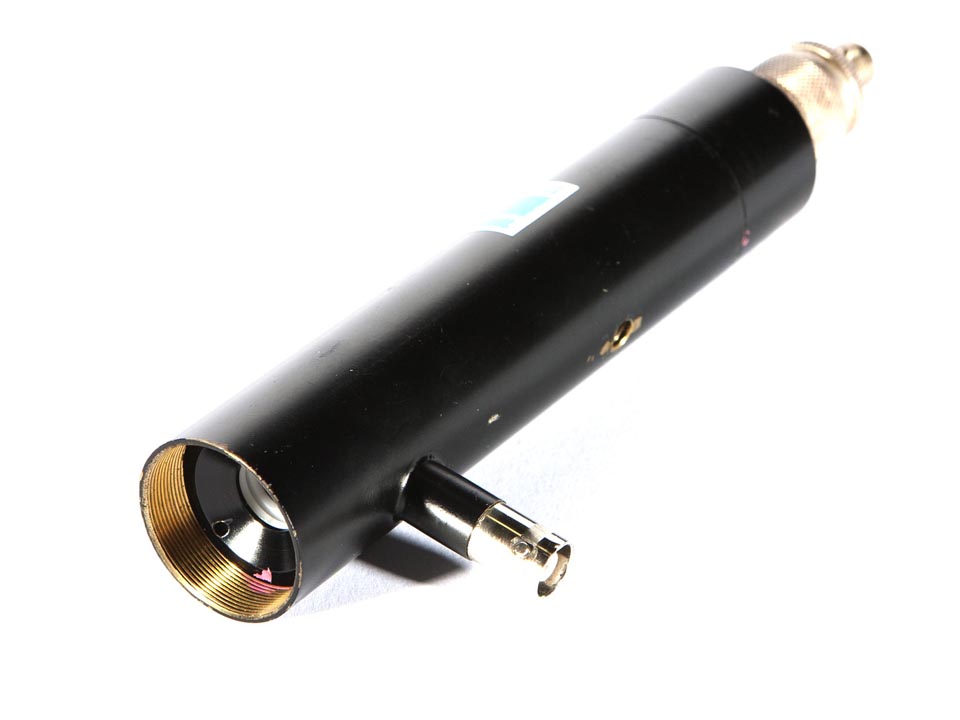 We no longer offer this product. If you want repair service or a custom modern equivalent, contact us.
This is a Hamamatsu R1328U-01 ultra-fast biplanar phototube. The R1328U-01 is equivalent to the R1328U-51 with regards to performance, the only difference being the HV connector which is MHV on this model and SHV on the R1328U-51. An N to BNC adapter for the output is included.
The R1328U series have a very fast time response and excellent impedance matching. These characteristics make it possible to precisely reproduce light waveforms with very little ringing.
Specifications
| | |
| --- | --- |
| Spectral Response Range | 300 to 1100 nm |
| Peak Wavelength | 750 nm |
| Typical Fall Time | 55 picoseconds |
| Rise Time | 60 picoseconds |
| Photocathode Material | Ag-O-Cs |
| Anode Form | Mesh |
| Maximum Anode Supply Voltage | 2 kV |
| Peak Cathode Current | 300 mA |
| Maximum Input Light Energy Density [W/mm2] | 0.125 |
| Maximum Average Cathode Current | 5 μA |
| Dark Current | 100 nA |
| Maximum Operating Temperature | 75 °C |
| Typical Luminous Sensitivity [µA/lm] | 20 |