B849/B749 Photon Drag Detector 10 μm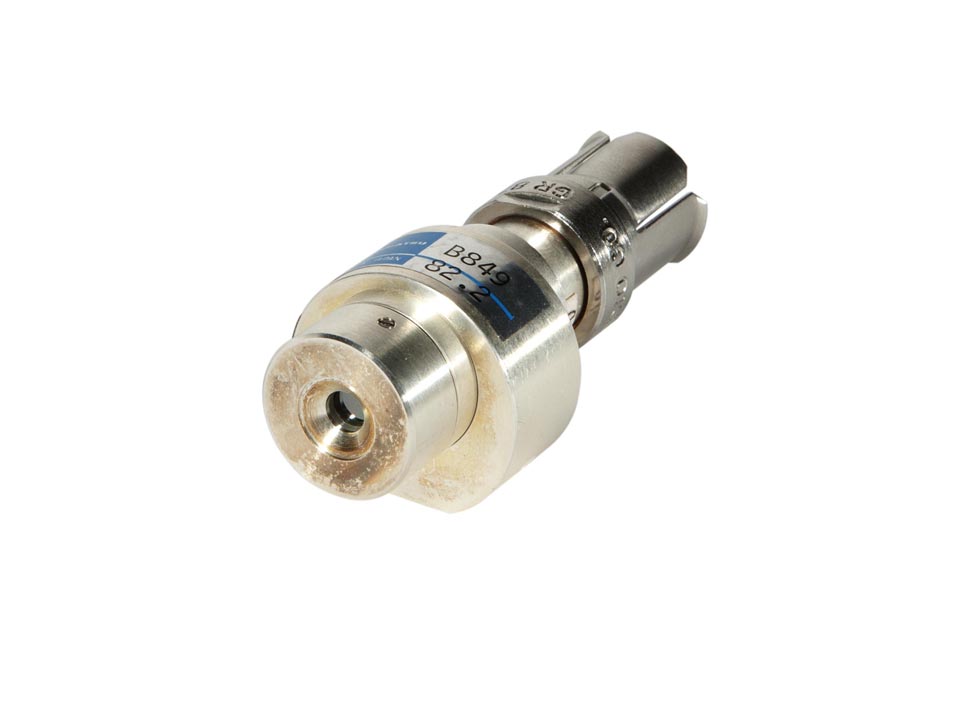 We no longer offer this product. If you want repair service or a custom modern equivalent, contact us.
This is a Hamamatsu B749/B849 photon drag detector.
The B749 is a photon drag detector that utilizes the photon drag effect in which carriers created by input photons are dragged in the direction of photons, generating an electromotive force. The B749 ensures high-speed operation even at room temperatures and has high sensitivity in the 10 μm band, making it well suited to detection of CO2 lasers.
Features
Room temperature operation with high-speed response
Applicable for CO2 laser detection
Click Here to Download More Info
Specifications
| | |
| --- | --- |
| Ambient Temperature Range | 0 to 60 °C |
| Noise Equivalent Power | 0.004 W/Hz½ @ 10.6 μm |
| Active Area Diameter | 5 mm |
| Output Impedance | 50 Ω |
| Photosensitivity | 1.2 mV/kW @ 10.6 μm |
| Incident Pulsed Light Level | 10 mW |
| Incident DC Light Level | 1 J/cm2 |
| Rise Time | <1 ns |
| Output Polarity | Positive |