TM-27 Trigger Module for Thyratrons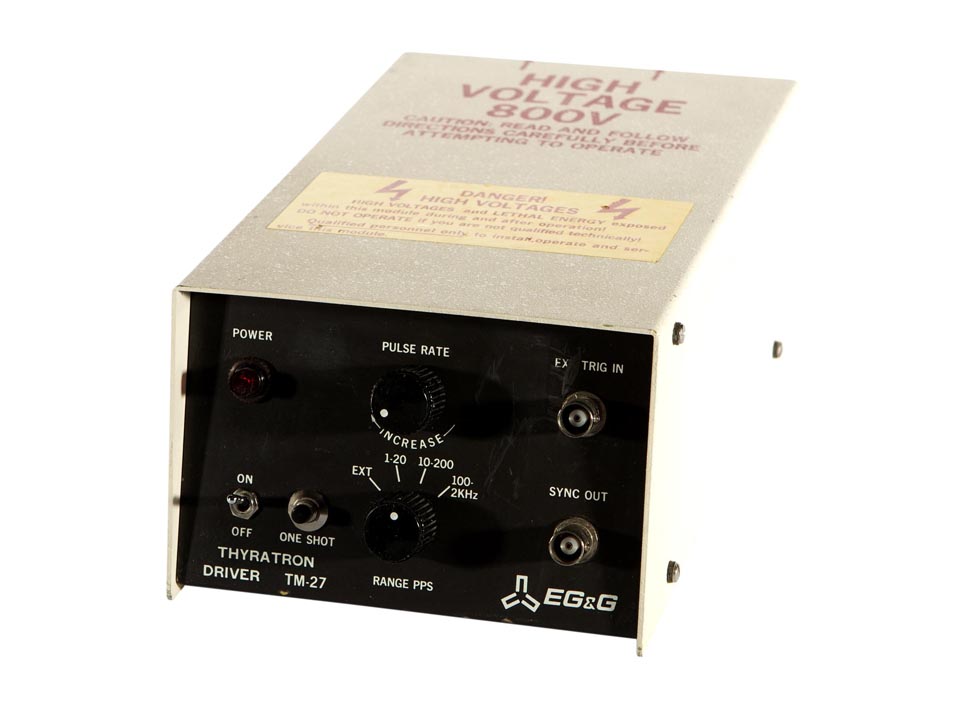 We no longer offer this product. If you want repair service or a custom modern equivalent, contact us.
The Perkin-Elmer/Excelitas/EG&G TM-Series of Trigger Modules are line voltage operated, compact instruments which contain the necessary circuitry required for initiating fast triggering. The TM-27 is designed to drive the grid of thyratrons up to 3 inches in diameter. It features an internal pulse rate of 1-2000 pps and a typical output risetime of 150 ns.