XRD-51 Biplanar High Speed X-Ray Nanosecond Detector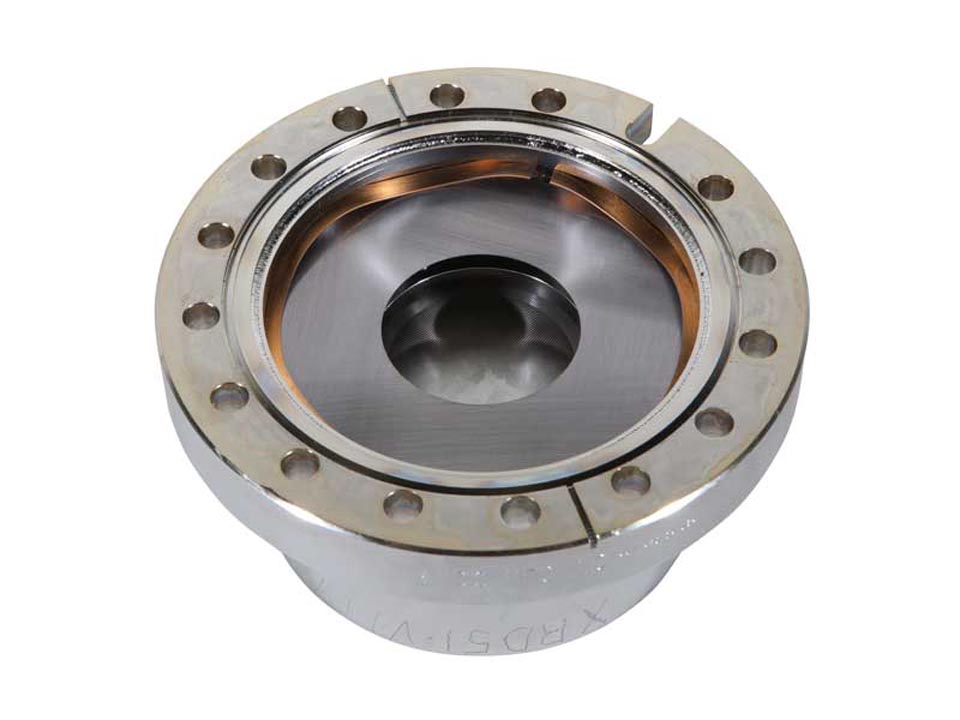 We no longer offer this product. If you want repair service or a custom modern equivalent, contact us.
This is an EG&G Energy Measurements model XRD-51 windowless x-ray vacuum biplanar phototodiode with etched aluminum photocathode. The XRD series of fast-response detectors was developed to meet the demands of advanced fusion experiments. Using the transit time equation given in Pellinen et al., the XRD-51 risetime can be estimated to be about 300 picoseconds when operated with a bias of 5kV. Also included are two removable tantalum collimators.
Features of the XRD-51 include:
Fast Picosecond Response
Removable Collimators
Removable Photocathode
Removable Anode Mesh
Biplanar Geometry
Ultra-linear
Wide Dynamic Range
Broad Spectral Response
Click Here to Download More Info
Specifications
| | |
| --- | --- |
| Effective Photocathode Diameter | 39.5 mm |
| Flange Type | 6 inch CF |
| Rise Time | 300 picoseconds |
| Photocathode Material | Etched Aluminum |
| Anode Mesh Optical Transmission | 90 % |
| Distance Between Anode And Cathode | 6.5 mm |
| Anode Thickness | 38 μm |
| Anode Material | Nickel |
| Collimator Material | Tantalum |
| Collimator Thickness | 0.25 mm |
| HV Connector | 0.5 inch diameter, 20 tpi threaded |