XRD-48 Biplanar High Speed Sub-Nanosecond X-Ray Detector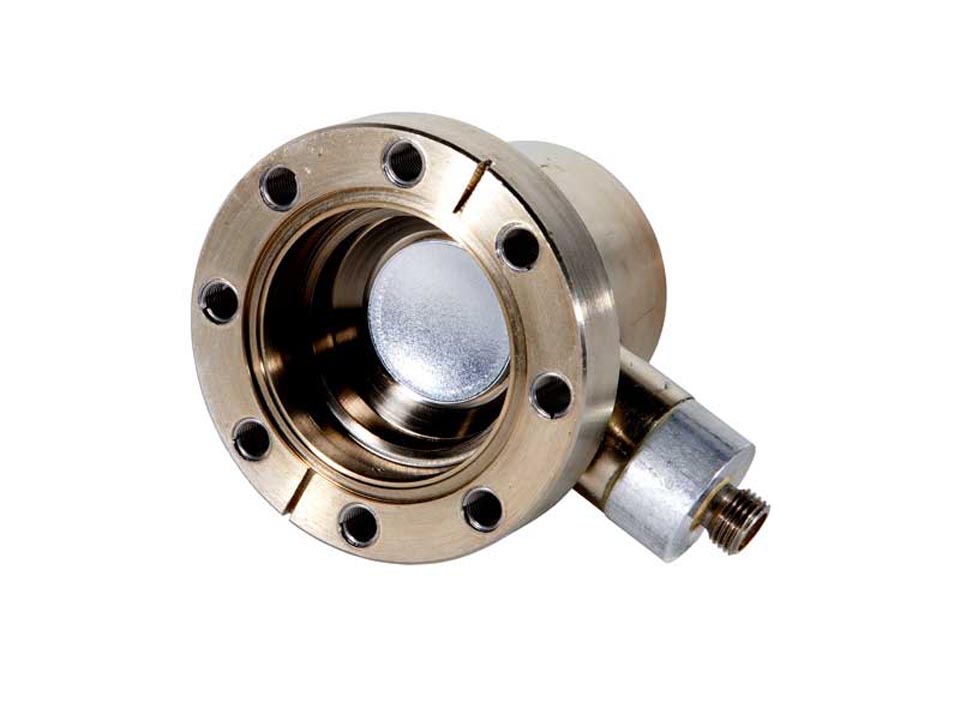 We no longer offer this product. If you want repair service or a custom modern equivalent, contact us.
This is an EG&G Energy Measurements model XRD-48 sealed x-ray vacuum biplanar phototodiode. The XRD series of fast-response detectors was developed to meet the demands of advanced fusion experiments. Unlike many other XRD series detectors, the XRD-48 has a metal window, and is permanently evacuated, for operation in high pressure environments. Although the exact response is unknown, risetime is on the order of a few hundred picoseconds.
Features of the XRD-48 include:
Fast Picosecond Response
Sealed Construction for High Pressure Operation
Biplanar Geometry
Ultra-linear
Wide Dynamic Range
Broad Spectral Response
Click Here to Download More Info
Specifications
| | |
| --- | --- |
| Rise Time | < 1 ns |
| Flange Type | 3.375 inch CF |
| Aperture | 27 mm |
| HV Connector | 0.5 inch diameter, 20 tpi threaded |