Dowlish Developments 9P43-2 Electrostatic Accelerator Tube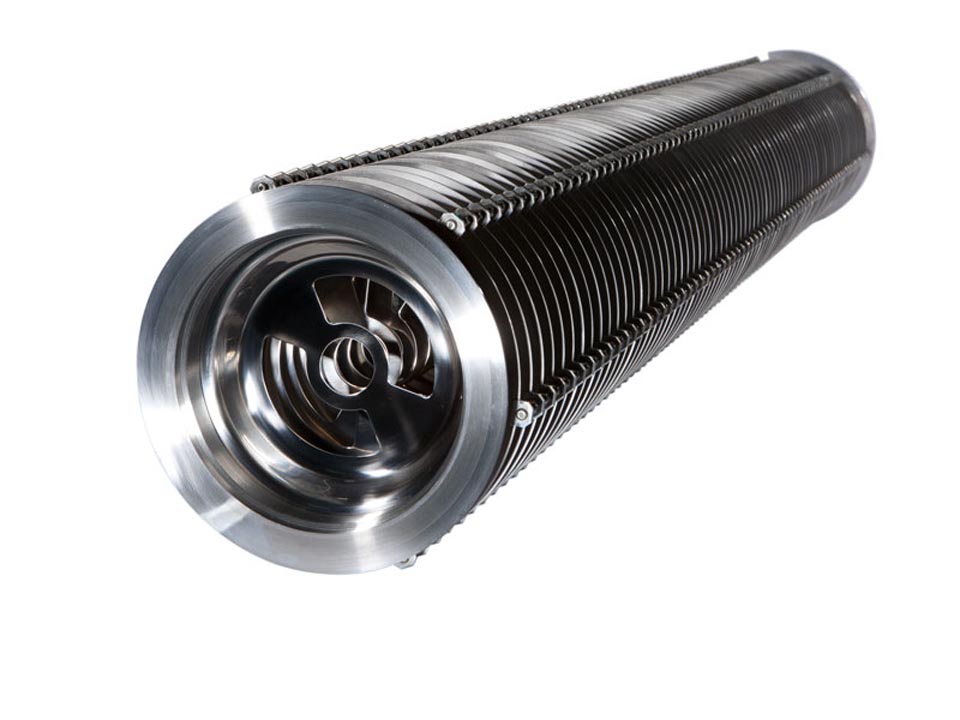 We no longer offer this product. If you want repair service or a custom modern equivalent, contact us.
This is a new Dowlish Development/HVEE spiral inclined field electrostatic particle accelerator tube with shipping covers. Tube has been helium leak tested and will be shipped under vacuum.
Features
Applications
Tandem Van de Graaff Accelerators
Tandetrons
Singletrons
Dynamitrons
Ion Implanters
Advantages of Spiral Inclined Field Tubes
Unlike magnetic systems, electrostatic fields are equally effective in suppressing ions and electrons.
An electrostatic system avoids the additional ionization caused by the lengthened paths of low energy charged particles in magnet fields.
In contrast to the linear inclined field, the spiraling suppression field is of almost constant amplitude throughout the tube. Since the field direction does not alternate, there are no regions at which the suppression field is zero.
Irrespective of where along the axis they are born, suppressed particles travel a nearly constant distance before interception, thus avoiding uneven loading and distortion of the voltage gradient.
Because the radial field is constant, good suppression is obtained with a small electrode inclination.
Three separate parameters may be varied in order to give minimum displacement of beams with widely varying mass, charge and injection energy. These parameters are the sense of rotation of the suppression vector, the number of pitches in each rotation and the rotation angle from pitch to pitch, which varies within a section.
The beam apertures in the electrodes are circular and the focussing fields therefore have cylindrical symmetry.