RF250 High Power Range Flash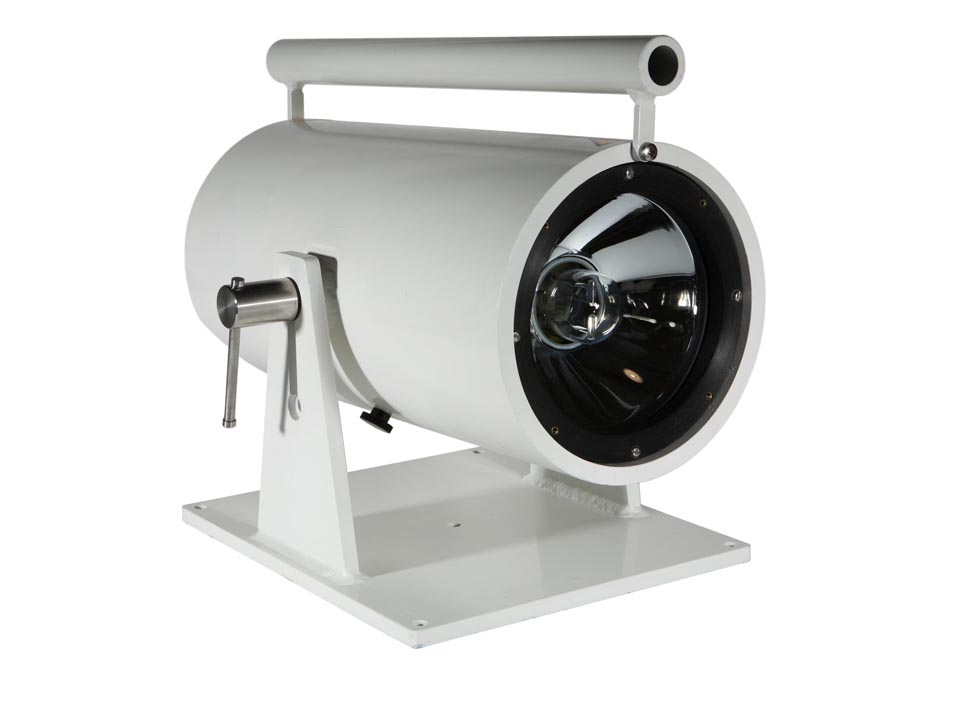 We no longer offer this product. If you want repair service or a custom modern equivalent, contact us.
This is an Adapt Electronics RF250 high power Range Flash with user manual and 115 V power cord. Flash-lamp is used but in operating condition.
The Adapt Electronics RF250 flash unit offers the user a very high intensity flash source with a very short duration. Ideal for both scientific and industrial processes that occur over a short time window. It is ideally suited for high speed photographic applications. The system is designed around the unique ADA5 Plug-in Xenon flash-lamp which allows safe handling and rapid tube replacement. The unit provides a duration of approx. 20 μs at 250 Joules nominal. Safety has been paramount in the design of the unit and includes many unique features.
Main Features
Plug-in flash-lamp -for ease of replacement
Logic controlled switch mode high voltage inverter -low weight and fast recycle time
Mains input 2 stage RFI filter
Fast dump circuit -drop-out relays remove charge from flash-lamp when dumping.
Fully tested to conform to European EMC requirements
Trigger input and output -via 50 ohm BNC connectors
Carry handle doubles as a sighting tube for alignment of the light beam
Safety Features
Fast acting charge dump circuit.
Overvoltage protection circuit activates charge dump circuit & illuminates warning lamp
Mains fail protection -activates charge dump circuit should mains fail
Voltage bleed resistors -slowly discharges capacitors should all other safety features fail
High voltage transient suppressors and opto isolators in key parts of the circuit to protect the control electronics from H.V. spikes
Heavy duty screened case -for high safety and RFI & EMC protection
| | |
| --- | --- |
| Energy per Output Pulse | 250 J |
| Beam Angle | Adjustable from 10 to 20 ° |
| Light Source | Short arc Xenon filled plug-in type ADA5 |
| Charge Voltage | 2.5 kV |
| Trigger Input | Positive going 5-100 V, Negative Going TTL, or N/O Contact |
| Output Rise Time | 7 μs |
| Trigger Input Impedance | 50 Ω |
| Case | 12.5 mm thick aluminum |
| Trigger Output | 20 V |
| Output Pulse Width | 20 μs |
| Capacitance | 80 μF |
| AC Input Power | 90 to 130 and 190 to 250 V AC (auto switching), 200 VA |
| Lens Material | Laminated impact resistant glass |
| Trigger Jitter | Negligible |
| Trigger Delay | 3 μs |