100 kV to 300 kV Three Electrode Triggered Spark Gap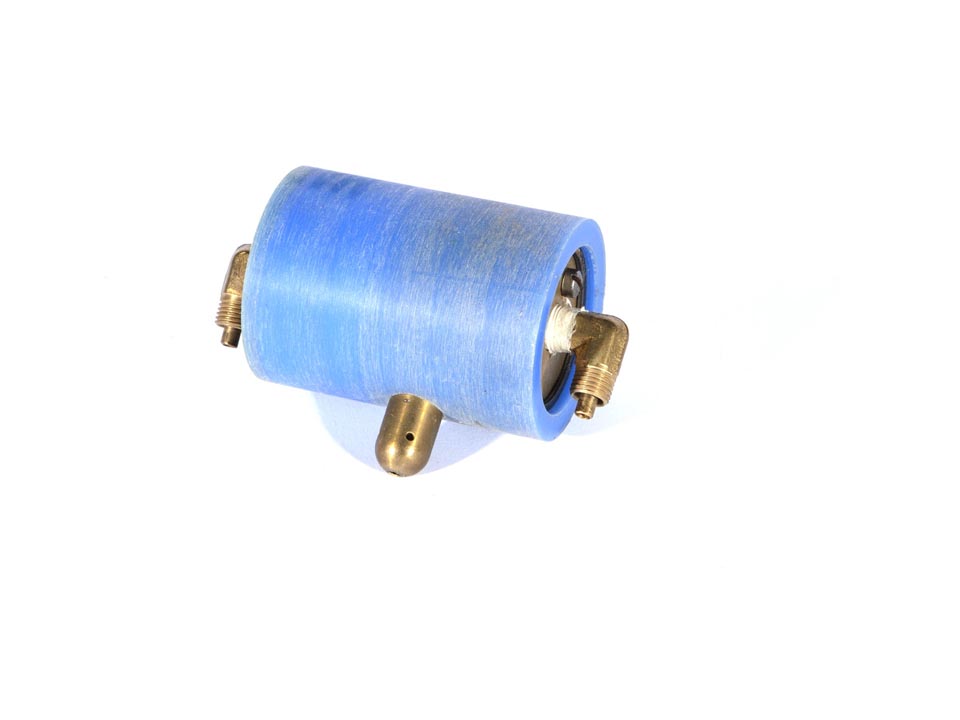 We no longer offer this product. If you want repair service or a custom modern equivalent, contact us.
This is a three-electrode triggered spark gap with a plastic body, brass electrodes, and provision for gas flow. The main and ground electrodes are both hemispheres 0.5" in diameter, and the trigger electrode is a thin annulus of 29/32" internal diameter. The center to center distance between main and ground electrodes is 1.9", with the trigger electrode 0.7" from the center of the ground electrode. The inside surface of the plastic case between the main and trigger electrodes is grooved to prevent surface breakdown.
Each of these spark gaps has been disassembled for cleaning and found to have minimal use with no observed pitting. Approximating the main and ground electrodes as spheres and using the breakdown constants given in Bluhm, we arrive at operating voltages at 30 psig of 270 kV for CO2, 210 kV for N2, and 180 kV for dry air, while at 0 psig we find 100 kV for CO2, 80 kV for N2, and 65 kV for dry air assuming operation at 90% of static breakdown. Note that operation at any of these voltages will probably require immersion in a dielectric to prevent flashover.
Specifications
| | |
| --- | --- |
| Barrel Diameter | 2 in |
| Barrel Length | 2.75 in |